IMDA PSG Grant 80% Support!

We are here to digitise your Procurement Process
Facilities Management Payment Options Accounting
Our Solutions For F&B Partners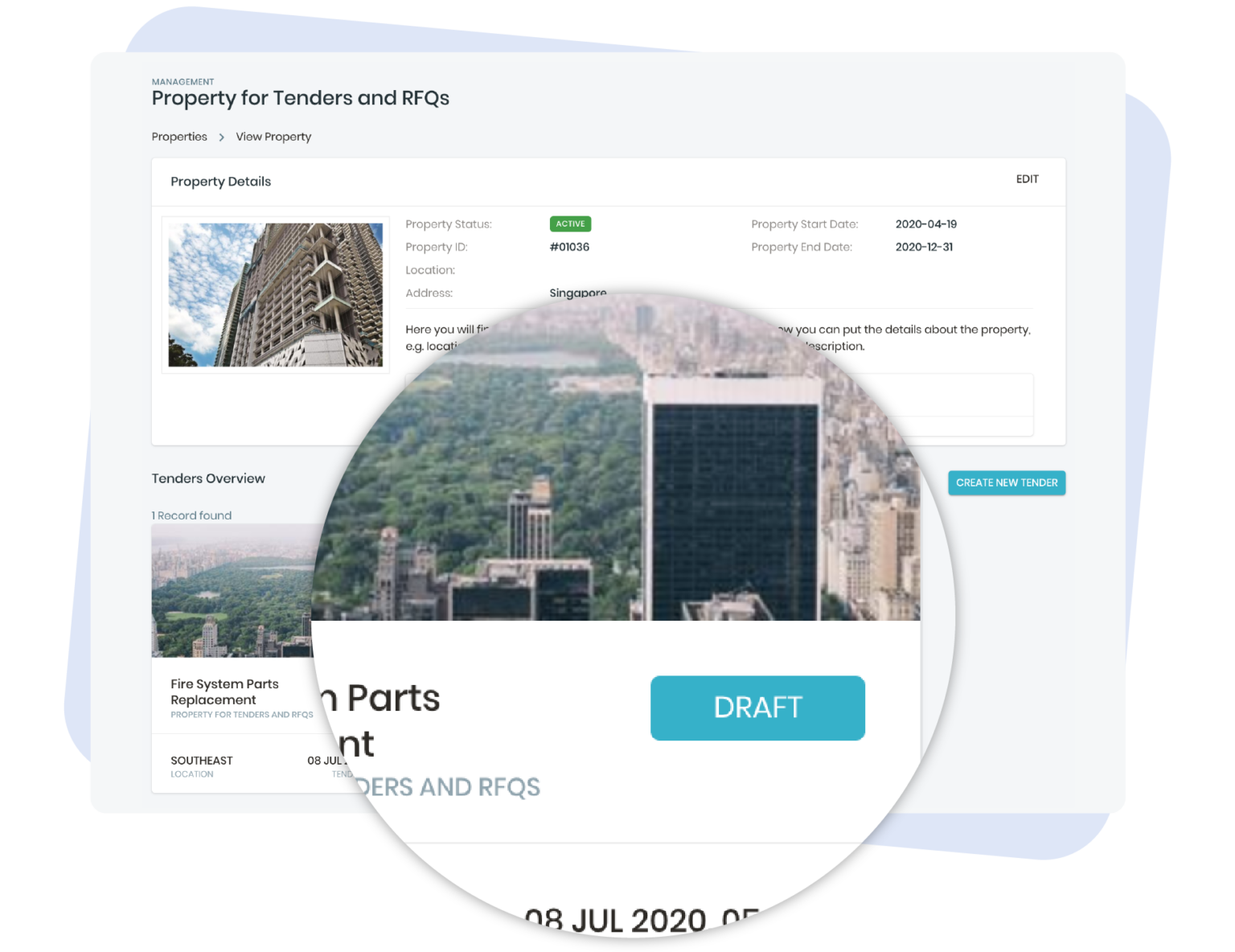 Procurement
From sourcing cleaning or security services to landscaping, manage all your procurement tenders and work orders online, on a single platform. Reach out to a large ecosystem of vendors to get fast replies and competitive prices.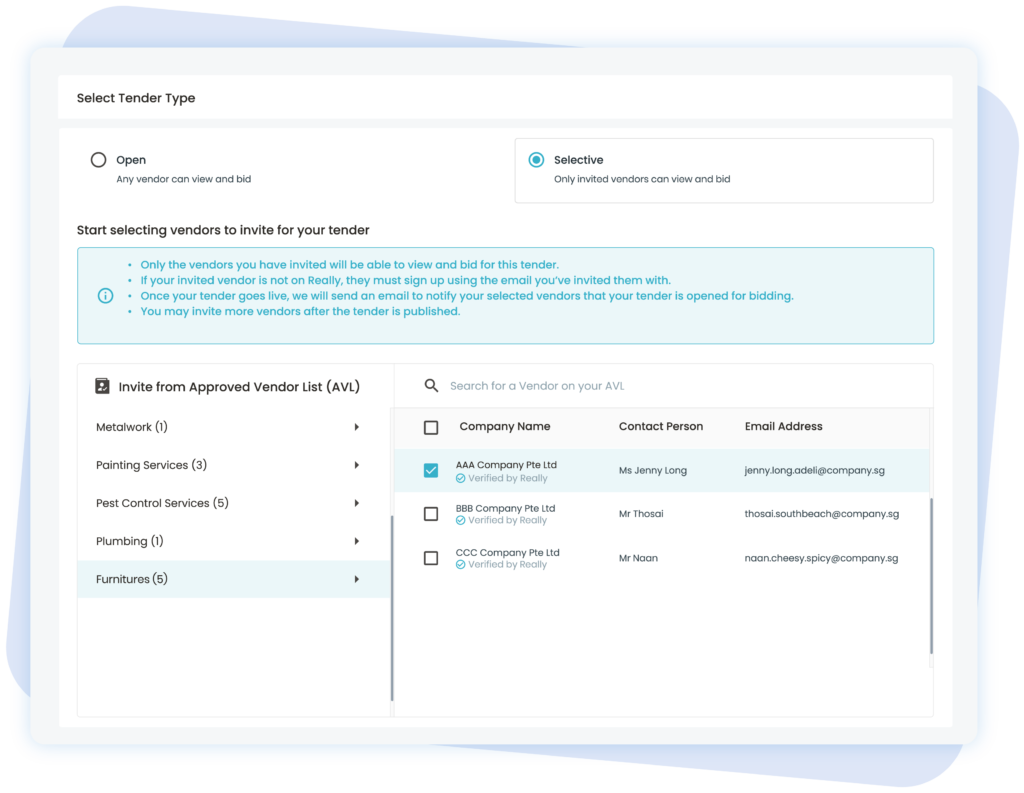 Work Orders
From electrical suppliers to plumbing services, issue direct work orders to your preferred vendor and automate the entire direct sourcing process, including records of all your purchases and payments.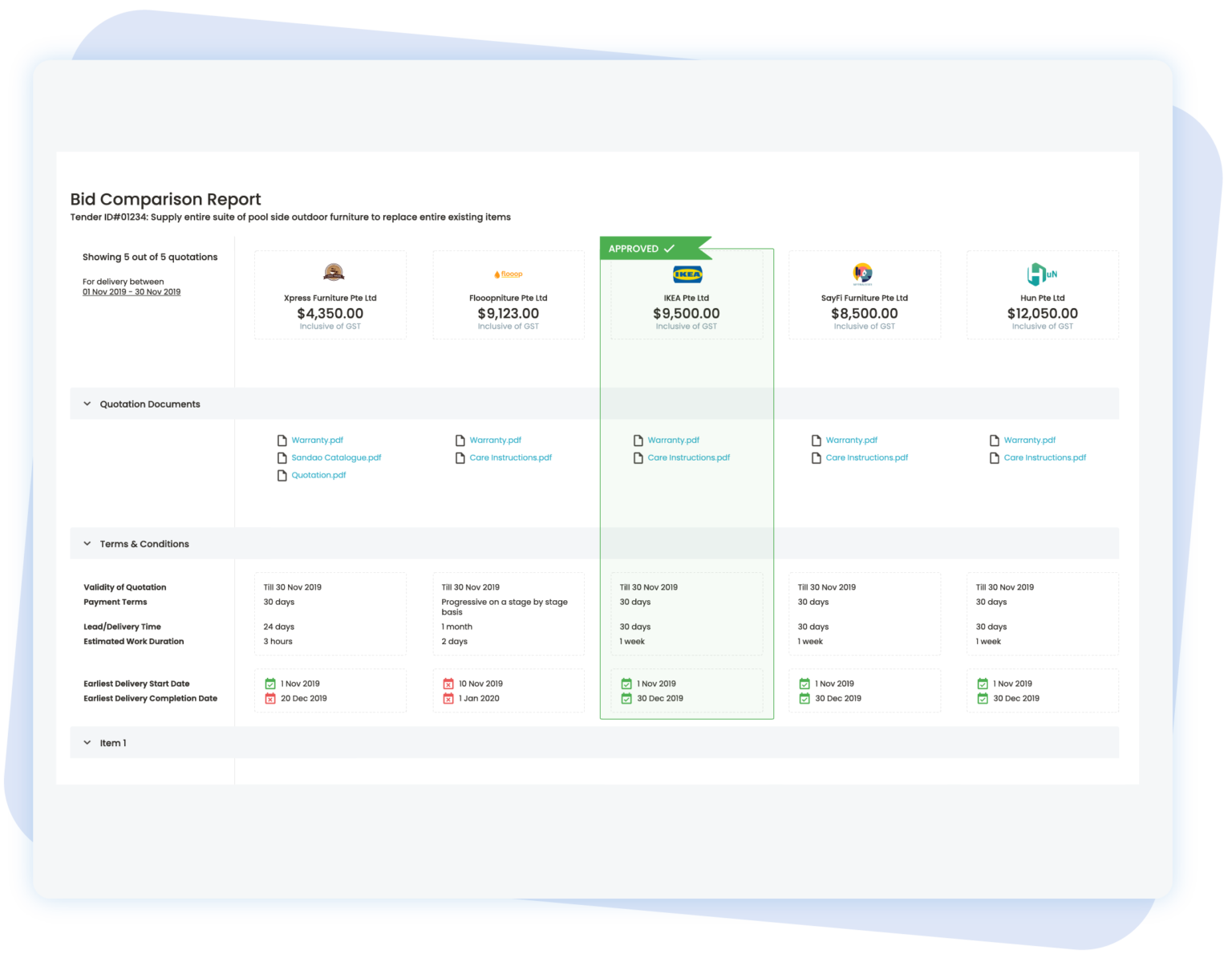 Tender Management
Electronic tender management digitises property procurement processes by automating RFQs, bid submission with flexible open and select tender criteria. Save time and resources by awarding and negotiating your property and facility management contracts electronically with e-tenders.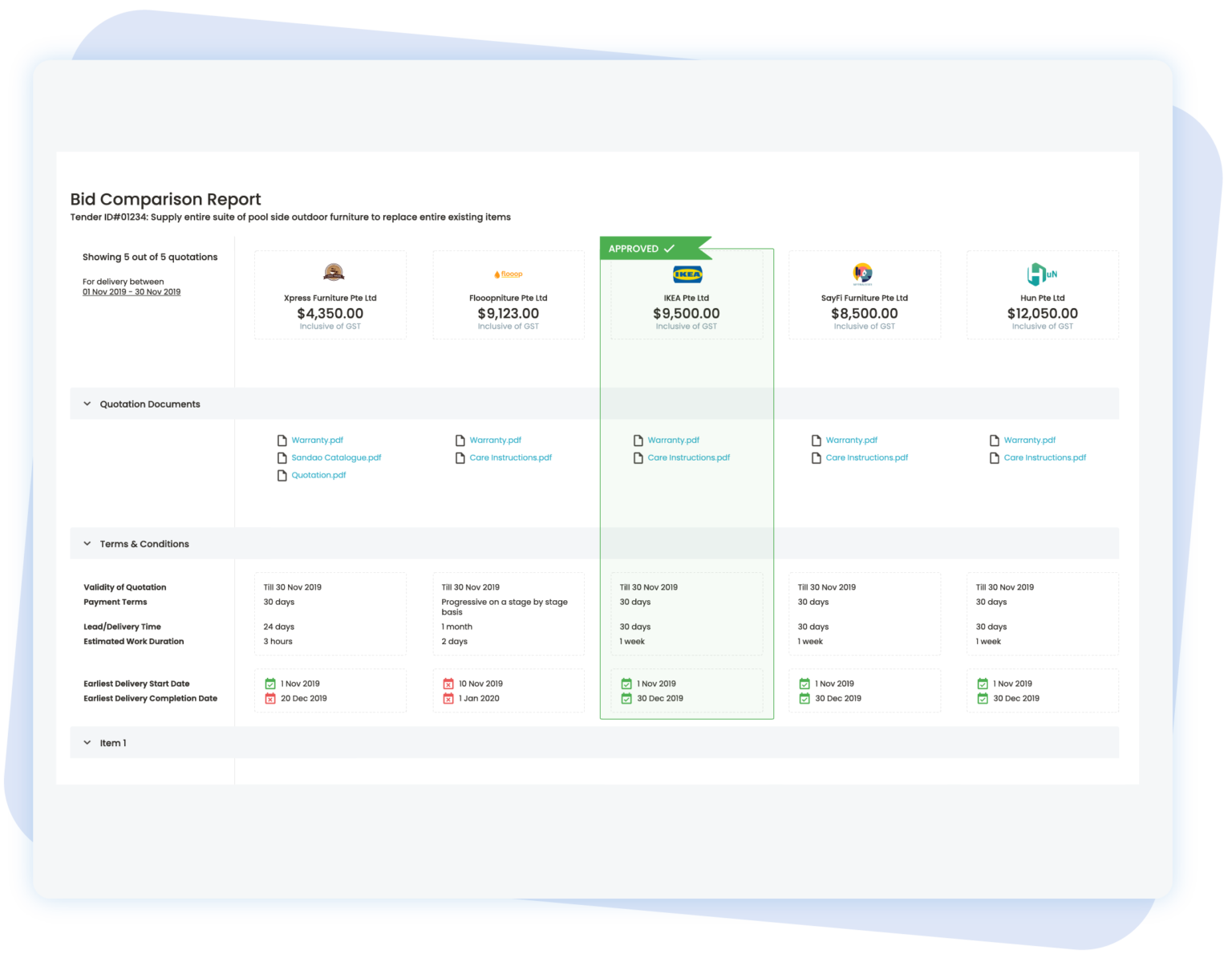 Vendor Management
Create approved vendor lists (AVL), classify vendors according to your preferences and secure one consistent view of all vendor statuses within your organization. Unify all your approved vendors on one platform for improved expense control and performance insight.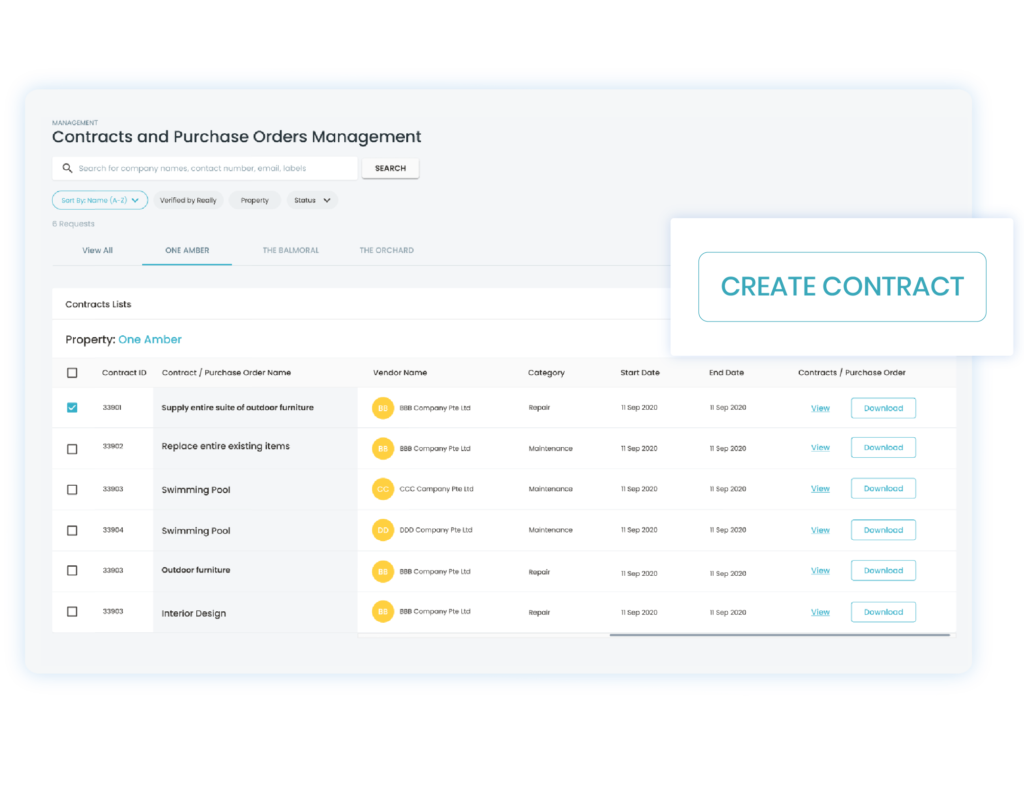 Contract Management
Document, organize and retrieve your contracts for property management and facility maintainence with secured 2FA login. Attach supporting documentation such as warranties, product images or recordings. Automate contract renewals with expiry alerts.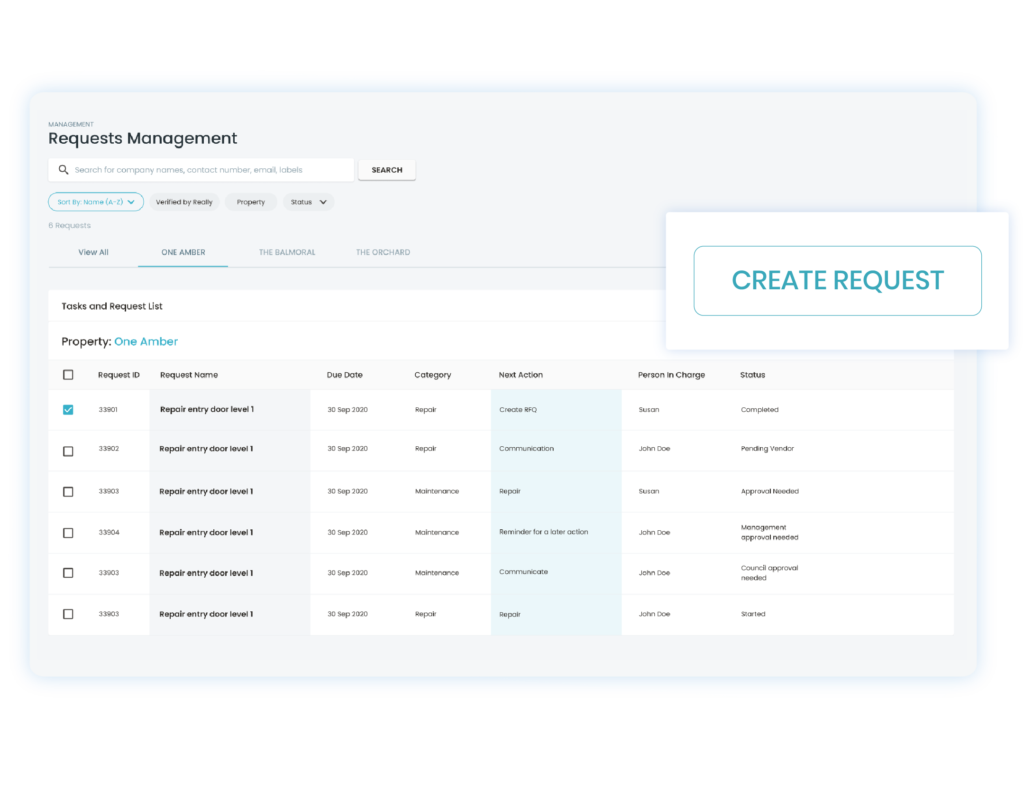 Request Management
Is your Property Manager dealing with multiple requests from the MCST, residents and vendors? Streamline and automate a systematic handling of service requests. From requests for maintenance to quick repairs, collaborate and manage all requests using our workflow automation tool.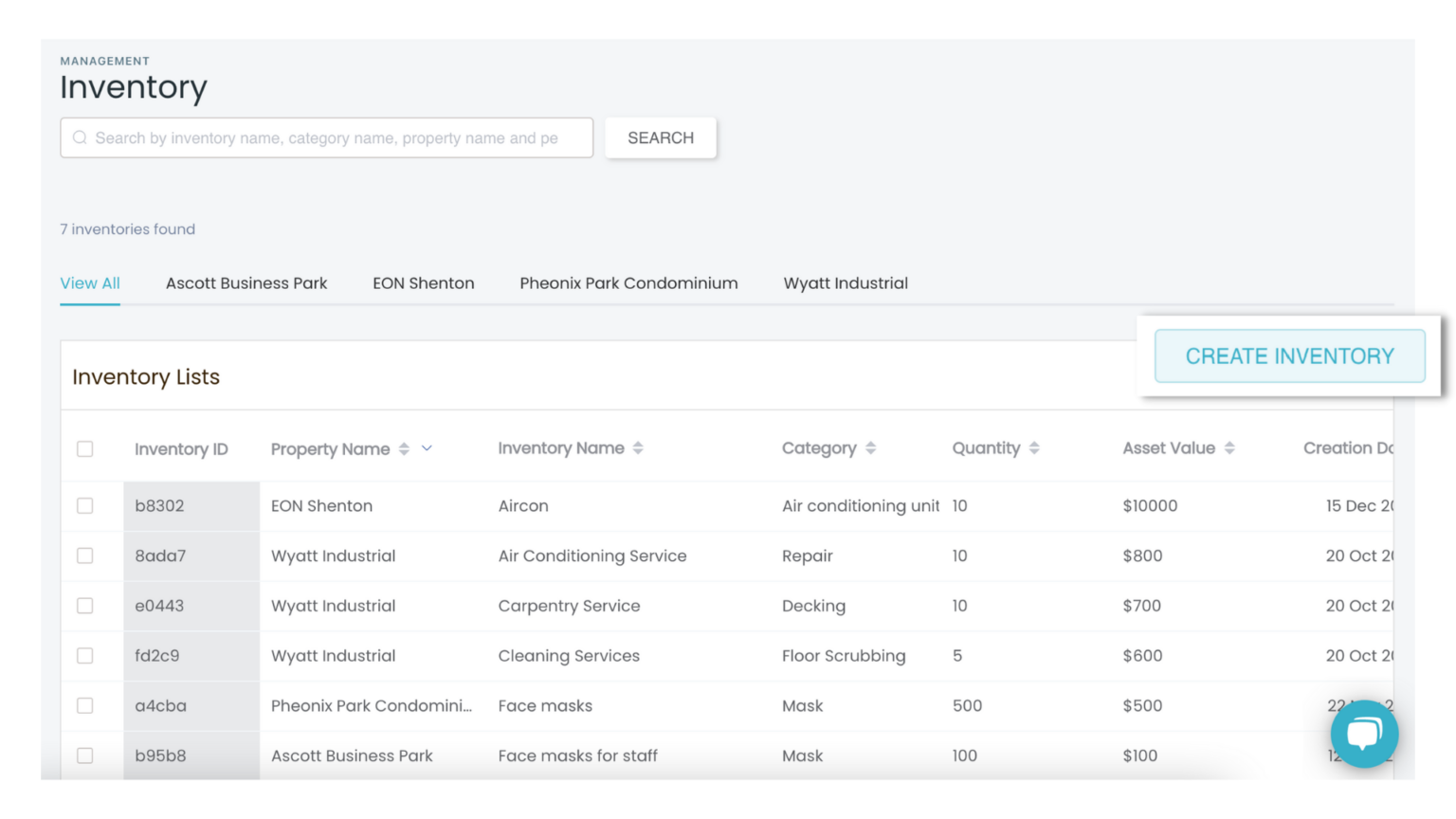 Inventory Management
From fixed furniture and assets to consumables, monitor and manage inventory levels to trigger procurement and order functions across your properties. Attach supporting invoices, warranties and vendor details for future reference.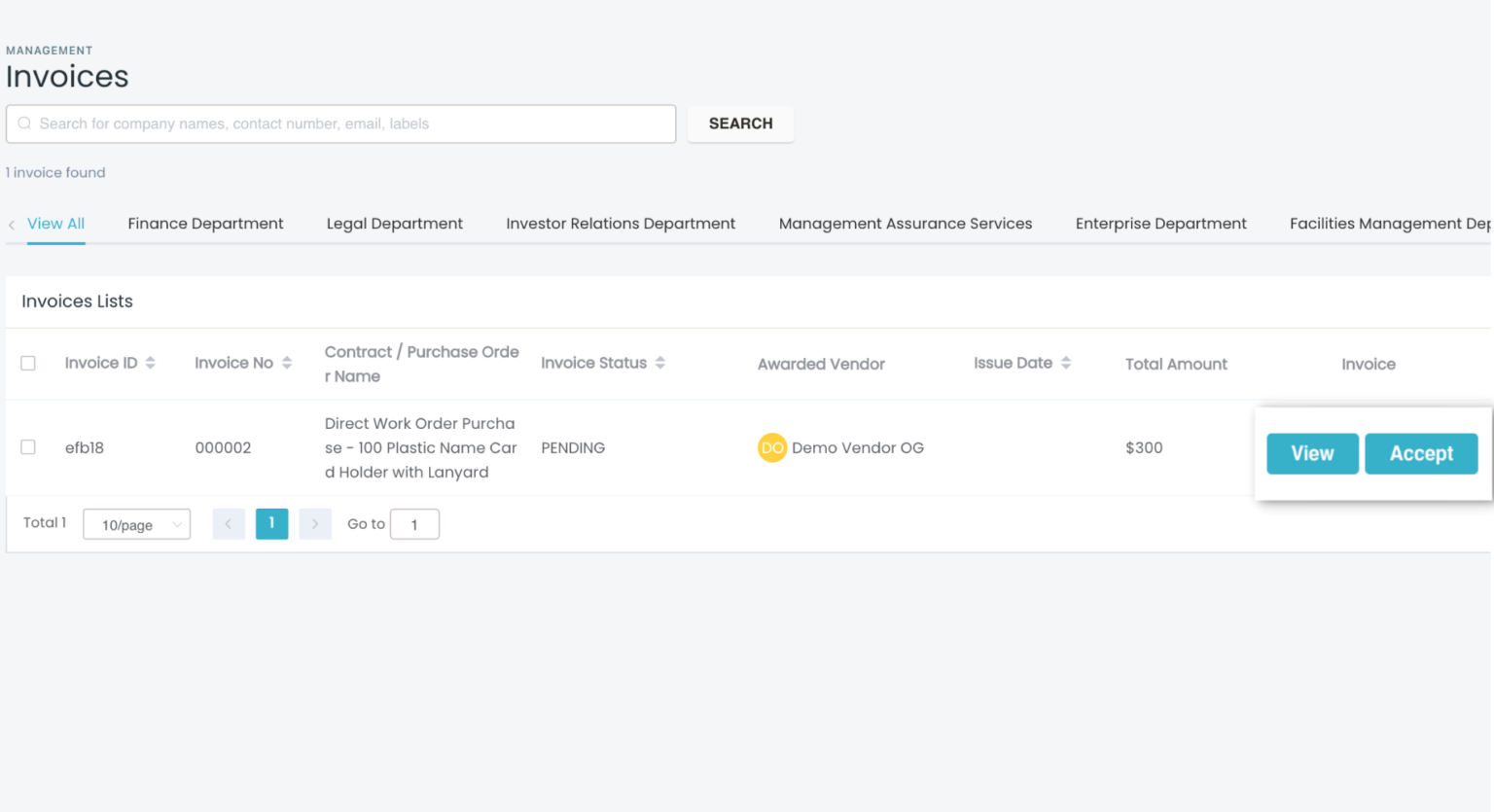 Invoice Management
Validate, track and make e-payments for all vendor invoices for all your property and facility management contracts. Streamline and automate your invoice processing management with your purchase and tender procurement processes.

Accounting
From accounts receivable to accounts payable, general ledger, chart of accounts, financial and tax reporting, assess the complete accounting solution in one platform.
Building a better future together.
Property by property, click by click.
Over 70 Categories
Did you know that our 6,000+ community consists of vendors across 72 categories? Hesitate no further, browse through to find suitable vendors for your property management needs today!
Click & Bid
Did you know that our quick 'click and bid' feature allows for vendors to bid under 3 mins? It is that convenient! Hesitate no further, browse through tenders and start bidding today!
Say hello to
Digital Updates
Connect with your residents and deliver a superior living experience all through one dynamic screen. Community outreach is always at your fingertips!
Customise:
Community association announcements
Building and facility updates
Live news, weather, transportation updates
Health and safety announcements
Find Out More