Why a digital notice board?
Eco friendly
Reduce paper and printer toner cost and usage by saying 'no' to notices or posters
Unlimited notices
One space but unlimited content circulated in loops.
Broadcasting longevityy
Notices can last however long you want it to last without compromising quality.
Increases engagement
Digital notices are more appealing, attracting more attention, and are well received.
Broadcast condo notices onto 155" digital signages for FREE
Earn revenue payout per annum per screen
Notices may include:
House rules, alerts or warnings
Key contact information
Security updates | renovation works
Facilities maintenance
QR codes to encourage facility bookings
Units for sale | rent information
Condo events | facilities information
Floor maps
...and more!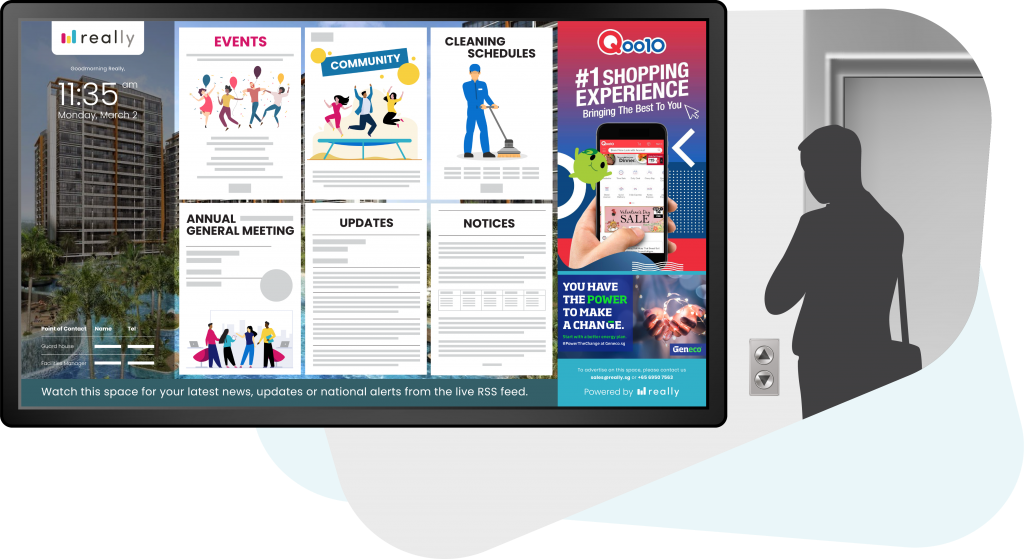 Upgrade your estate's image; reduce time, paper, and
printing costs today with digital notices!
More information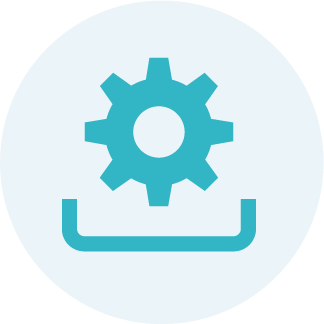 Easy and accessible
Easy to set up, update and manage remotely from anywhere (No external software needed)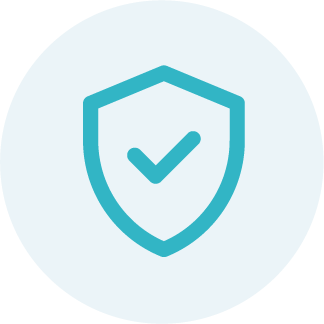 Secure operating system
Data is hosted on a secure cloud serviced)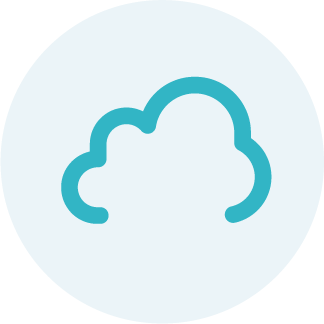 Real-time plugins
Link to other news outlets and weather sites for real – time connectivit
Installation of your eScreens are FREE!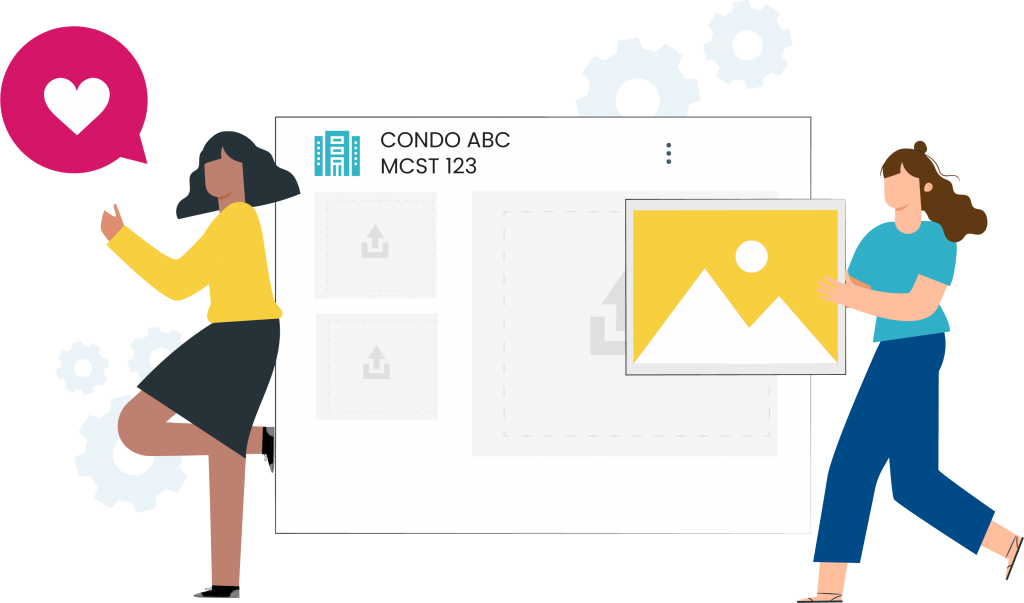 Sample visuals
Here are some samples for the different variation:
Portrait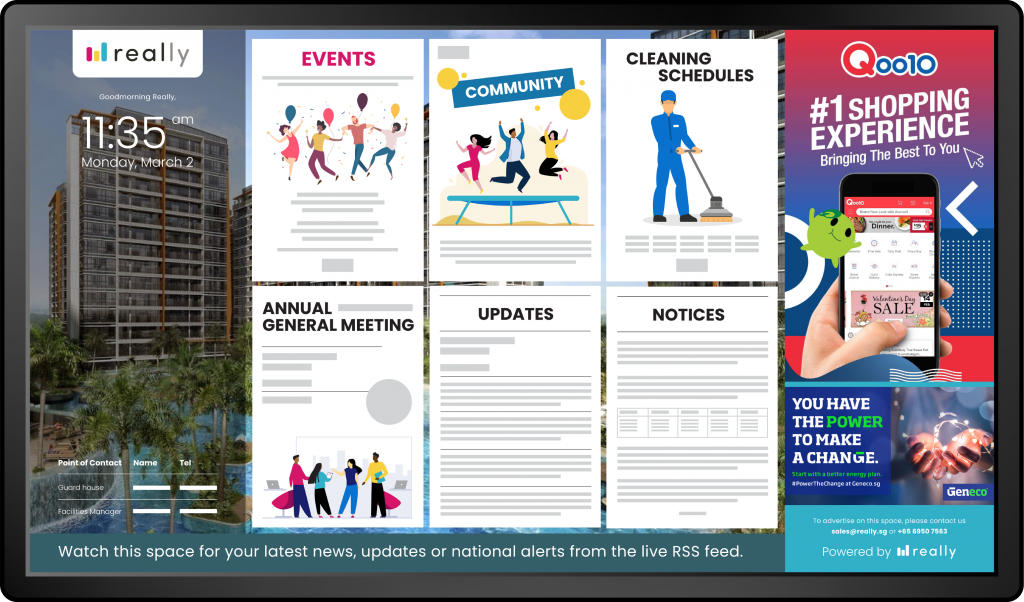 Landscape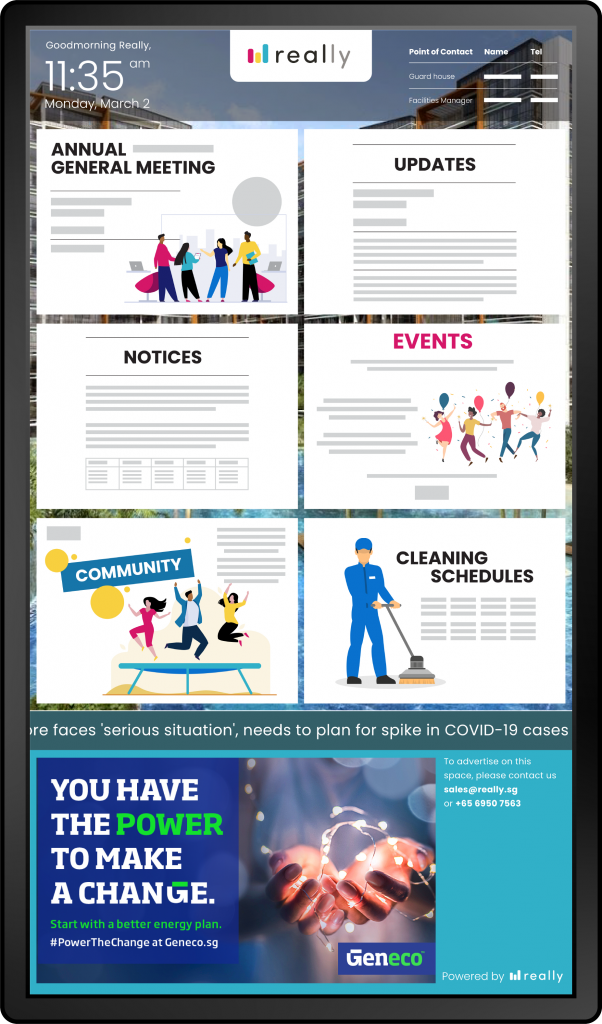 Download our digital notice board brochure
Speak to our friendly sales personnel at sales@really.sg or +65 6950 7563 to find out more!
Download